Nervous about the prospect of a down market?
Find the answers to your questions in this free guide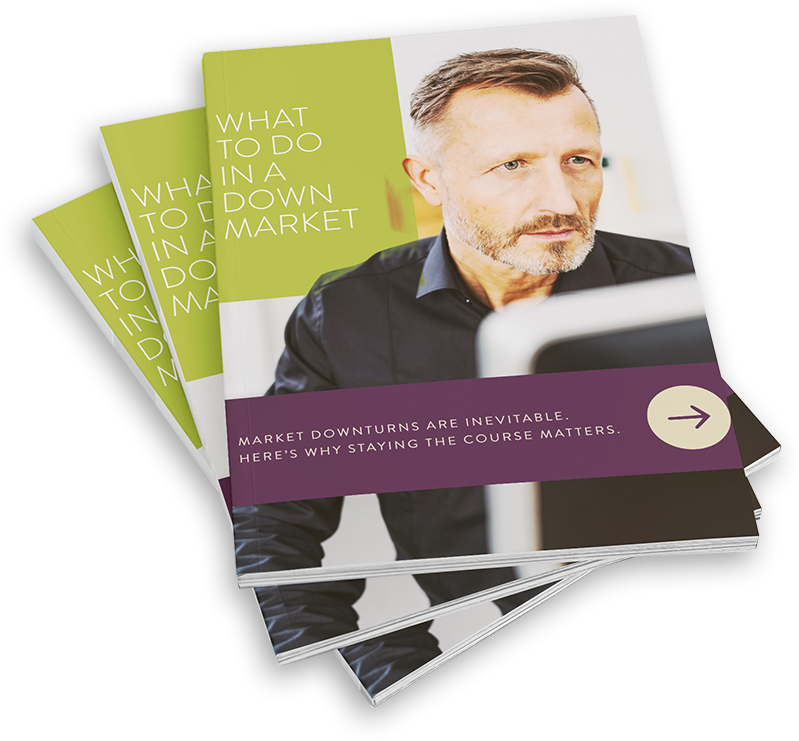 Get Your Free "What to Do in a Down Market" Guide
Oops! We could not locate your form.
By submitting your personal information, you consent to be contacted by a financial professional regarding your financial strategy for retirement.
In This Free Guide, You'll Learn…
Market downturns are inevitable.
Find out why staying the course matters.
All investments are subject to risk including the potential loss of principal. No investment strategy can guarantee a profit or protect against loss in periods of declining values.
This guide is provided for informational purposes only; it is not designed as advice for an individual's personal situation. Our firm does not provide and no statement contained in the guide shall constitute tax or legal advice. All individuals are encouraged to seek the guidance of a qualified tax professional regarding their personal situation.
4/20-1149764C