Think it's reckless to retire early in the current climate?
(Psst … it might be riskier to keep working.)
If health or economic concerns have you thinking about early retirement, check out our new guide, "Should I Stay, or Should I Go?", for the first 3 questions to ask.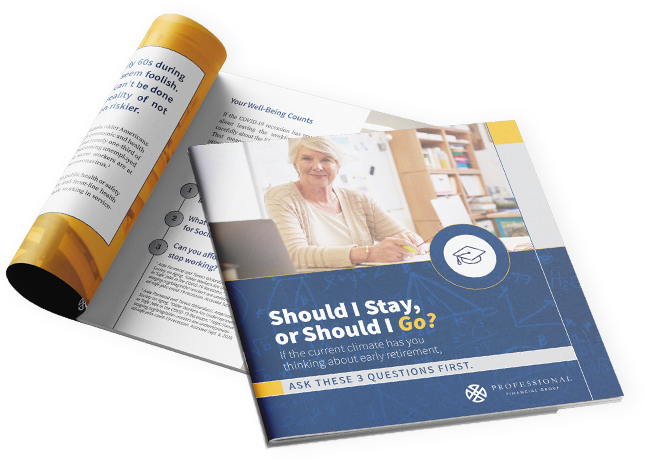 Get the guide to early retirement:
8 page booklet (instant download)
Oops! We could not locate your form.
By submitting your personal information, you consent to be contacted by a financial professional regarding your financial strategy for retirement.
In this Free Guide, Learn Important Considerations for:
Take a first step toward retiring with confidence.
Download the free guide today.
This guide is provided for informational purposes only; it is not designed as advice for an individual's personal situation. Our firm does not provide, and no statement contained in the guide shall constitute, tax, legal or investment advice. All individuals are encouraged to seek the guidance of a qualified professional regarding their personal situation.
[Firm] offers insurance services.
9/20-1314803B