Will the presidential election impact your retirement?
You've worked hard for your nest egg. Find out how you can help preserve your savings from election turbulence.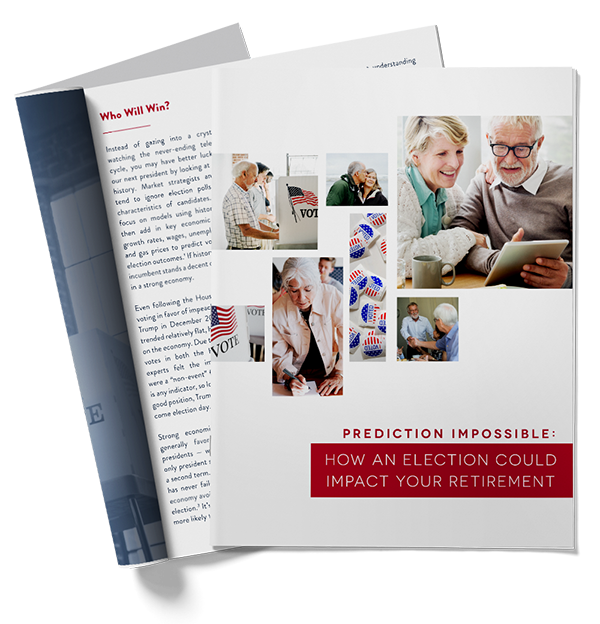 Get Your Free "Prediction Impossible: How an Election Could Impact Your Retirement" Guide
Oops! We could not locate your form.
By submitting your personal information, you consent to be contacted by a financial professional regarding your financial strategy for retirement.
In This Free Guide, You'll Learn…
Will the Election Impact Your Retirement?
Get your instant download!
This guide is provided for informational purposes only; it is not designed as advice for an individual's personal situation. All investments are subject to risk, including the potential loss of principal. No investment strategy can guarantee a profit or protect against loss in periods of declining values. Neither the firm nor its agents or representatives may give tax or legal advice.
8/20-1309349C