Could your retirement weather a dip in the market?
Find the answers to your questions in this free guide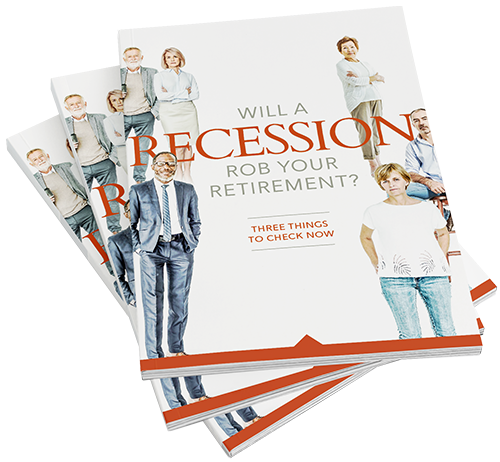 Get Your Free "Will A Recession Rob Your Retirement?" Guide
Oops! We could not locate your form.
By submitting your personal information, you consent to be contacted by a financial professional regarding your financial strategy for retirement.
In This Free Guide, You'll Learn…
Will A Recession Rob Your Retirement?
Three Things To Check Now.
Take stock of your financial future.
This guide is provided for informational purposes only; it is not designed for an individual's personal situation. The firm providing this content is not permitted to offer investment advice. Guarantees and protections provided by insurance products, including annuities, are backed by the financial strength and claims paying ability of the issuing insurance carrier.
4/20-1152992B