You'll have better things to do in retirement
… than to worry about taxes.
This quick-to-read guide can help you understand the power of Roth IRA conversions.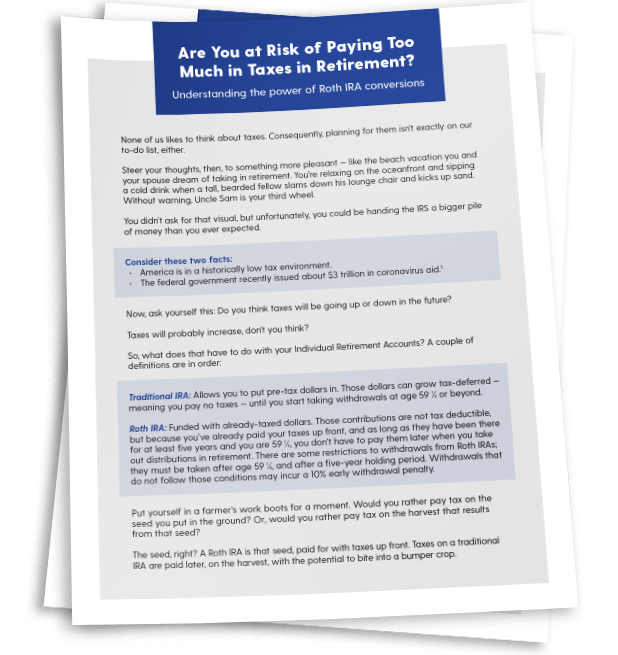 Are You at Risk of Paying Too Much in Taxes in Retirement?
Understanding the power of Roth IRA conversions
Oops! We could not locate your form.
There's no obligation beyond completing a short request form.
By submitting your personal information, you consent to be contacted by a financial professional regarding your financial strategy for retirement.
The guide touches on key real-time considerations related to:
If you are among the many who believe taxes could rise
and want to offset their potential impact in retirement, you'll want to download your guide TODAY.
This content is provided for informational purposes only; it is not intended to serve as the basis for an individual's financial decisions. The firm providing the guide is not permitted to offer, and no statement contained in the guide shall constitute tax or legal advice. Individuals are highly encouraged to consult with a qualified professional before making any decisions about their personal situation.
[Investment Advisory Disclosure]
8/20-1209948C